Prestigious Taiwanese financial institution entrusts Infortrend EonStor DS 1000 with all their backup needs
Being responsible to their customers in dealing with highly important personal and confidential financial information, a well known Taiwanese financial institution chose Infortrend EonStor DS 1000 Series, our intelligent backup storage solution, as their backup storage for its reliability as well as compatibility with Veritas backup software and their VMware virtualized data center.
Talking about backup software, Infortrend EonStor DS 1000 Series, offers not only full compatibility with their existing backup software Veritas Backup Exec, but also supports a variety of other software such as Veeam Backup and Acronis Backup. Furthermore, it offers full support for a variety of virtualization environments, including VMware, Hyper-V and Citrix.
Below is the customer topology for your reference.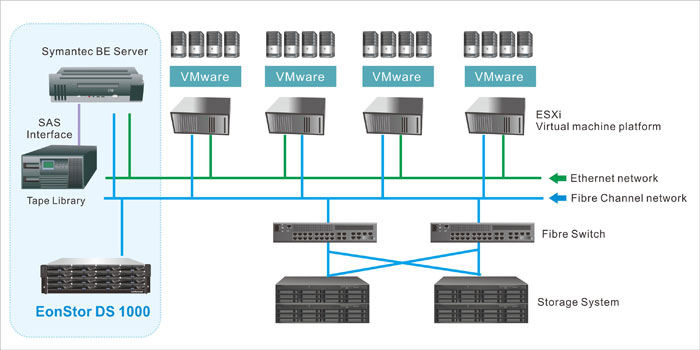 For more information about EonStor DS 1000 Series, please click here.