High Performance Computing (HPC)
Introduction
With the rise of Industrial IoT and AI, the size and amount of data that organizations have to manage have increased dramatically. Therefore, enterprises have started to adopt high performance computing (HPC) to process and analyze their data.
HPC utilizes multiple computing nodes to process data parallelly, making it easy to handel a large number of complex data and tasks at an extremely fast speed. Its computing capability, which has far exceeded a single computer that we used in the past, can speed up real-time data analysis and improve the quality of strategic decisions that we make.
HPC can be applied in a wide range of industries and fields among companies and research laboratories for various purposes, such as finding the right place to drill oil, as well as making meteorological or genetic analysis.
---
Solutions
Storage Solution for HPC
HPC processes and analyzes data at a faster speed, which can increase the accuracy of analysis results. Therefore, it highly relies on a data storage solution that can provide extremely high performance and large capacity to handle simultaneous requests from multiple servers and to store the analyzed data.
To meet the above requirements, we offer two storage solutions that perfectly fits HPC applications: EonStor GS U.2 series, our all-flash storage with exceptional performance, and EonStor GS SAS HDD G3 series, which provides extraordinary performance as well as huge capacity. Both series can be integrated with widely-used HPC file systems, including Lustre, BeeGFS, GPFS, etc., to fulfill HPC's demanding needs for high performance and reliability.
Faster Outcomes
A storage solution must be powerful enough to process and analyze huge amounts of data. This means it must be able to quickly respond to massive, intensive, and diverse tasks in order to speed up outcomes and innovations.
Equipped with U.2 NVMe SSD, EonStor GS U.2 series provides up to 1.1M IOPS at an extremely low latency of 300 microseconds and, with 100GbE RDMA, it delivers 12GB/s in write throughput. EonStor GS SAS HDD series also achieves an equally excellent write throughput at 12GB/s.
PB-Level Data
Another common characteristic of HPC is that the files can be astonishingly large in size, including both raw and analyzed data. For example, in geological and meteorological analysis, each calculation can generate hundreds of TB of data, and by the time the calculation is completed, the total file size can be immense.
One EonStor GS storage device offers more than 12.5PB storage with over 800 drives when connected to JBOD expansion systems, which can easily meet the capacity requirement.
Highly Reliable
HPC continuously processes data from multiple servers. This means if the storage system cannot provide services, the computation may be forced to stop, which will cause service delays or slow down business innovation.
To avoid this risk, we offer high availability storage solutions with drive protection mechanisms to ensure uninterrupted data analysis: The redundant design of dual controllers allows the storage device to operate continuously when one of the controllers fails; the RAID technology prevents data loss caused by drive failures.
Lower Costs
EonStor GS SAS HDD G3 series comes in 4U 40-bay and 60-bay high-density models, which provide higher storage capacity while taking up the same amount of space, reduce power consumption, and require less cooling facilities–all that lead to lower total costs.
Easy to Deploy and Manage
EonStor GS adopts EonOne, a data storage management tool with an intuitive user interface and smart setting instructions. System administrators can finish the settings within 30 minutes following the instructions in EonOne, and through this centralized management interface, they can manage and monitor multiple storage devices' performance and capacity in real time to minimize management effort.
---
Related Products
Unified Storage for Enterprises
EonStor GS U.2 NVMe All-Flash Series

: Features U.2 NVMe SSD to deliver high performance in both IOPS and throughput.

EonStor GS SAS HDD G3 Series

: Offers high throughput and large capacity capabilities, available in high-density 4U 40-bay and 4U 60-bay models.
---
Use Cases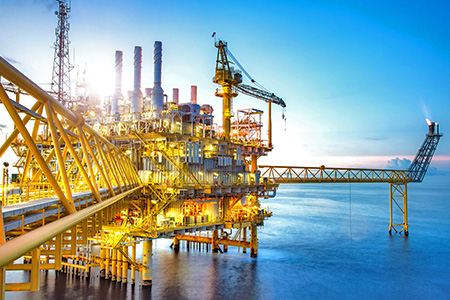 Oil and Gas: Geological Structure Analysis
Scenario

: Companies leverage HPC to analyze huge amounts of raw data collected with seismic exploration instruments to locate oil drilling platforms.

Why Infortrend

: Infortrend products provide PB-level capacity and high throughputs, helping companies to store massive data in large size and process data faster to accelerate oil drilling.

Recommended Products

: EonStor GS SAS HDD storage series
High-Tech Manufacturing
Scenario

: From product development, design, to manufacturing, each phase can utilize HPC to make in-depth analysis and perform simulation tests to quickly find a solution to complex problems.

Why Infortrend

: Infortrend products process data I/O rapidly and deliver extremely high throughputs to enable faster innovation and precise production forecasts.

Recommended Products

: EonStor GS U.2 series
Labs
Scenario

: Academic and research institutions can utilize HPC to analyze massive data at a faster speed in fields such as earthquake analysis and prediction, atmospheric research, astronomical exploration, genetic analysis, etc.

Why Infortrend

: Infortrend products deliver lightning-fast speeds, large capacity, and high reliability, which can maximize HPC efficiency and accelerate knowledge exploration and research insights.

Recommended Products

: EonStor GS U.2 and SAS HDD G3 series
Get Started
Make an inquiry to Infortrend sales team for more information.